Let me preface this with a shameless plug to my blog explaining my relationship with Strideline Socks HERE. You can buy some socks with my special link HERE!
---
DO YOU SMELL THAT?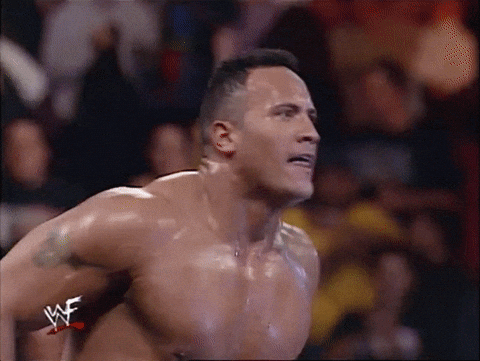 That's the smell of college football season. Dried up beer on plastic tables from last season's tailgates. Fresh cut grass, if you root for a weirdo school that still plays on grass. Lastly, and most importantly, the smell of betting on football again. It's back, baby!
Now crack open your Imagine Dragons CDs, and get pumped up!
After doing my research, I narrowed my list of season win total bets that I liked to about 20. After then examining the schedules, and seeing how some of the picks ended up playing each other, effecting the season win totals for both, I picked out the best nine picks.
Just a reminder for my readers, and any new readers, I finished last season at 58-34-1 (63%) on picks against the spread. Lets beat that record this year!
Arizona State over 7 wins
As weird as it sounds, and contradicting what I wrote about him before last season, I trust the system that Herm Edwards has put in place. He's a goober, but he's a great motivator, and on top of that Arizona State always has some of the best athletes in the conference. That is a recipe for success in a terrible conference, like the Pac-12.
Guaranteed wins: Kent State, Sac State, Oregon State
Home games: Kent State, Sac State, Colorado, Washington State, USC, Oregon, Arizona
The Sun Devils get three easy wins, and to put the cherry on top they get their three toughest conference games all at home with USC, Oregon, and the rivalry game vs Arizona to end the season in Tempe. Lets say they only win one of those three tough games at home. That's four wins.
Now lets get to seven wins for a push. Can ASU steal three wins between Michigan State, Colorado, Cal, Washington State, Utah, and UCLA? Cal and Wazzu are going to be worse than they were last season. UCLA is obviously beatable. Colorado is always beatable, even in their good seasons, and you never know what can happen in a random conference game against a really good Utah team.
This pick is a straight numbers game. I don't foresee any way Arizona State doesn't get to at least seven wins.
Clemson under 11.5 wins
No analysis. They aren't going undefeated.
It's not going to be an easy stroll to the CFP. They'll blow a random game at Syracuse, or against Boston College. Something stupid like that. A major injury, while I never root for, might make this pick a lock, too.
Houston over 7.5 wins
Houston starts the season with two big primetime games against Oklahoma and Washington State, and a cupcake game against Prarie View A&M. If new head coach Dana Holgorsen and Heisman candidate QB D'Eriq King can start the season hot like I know a Holgorsen team can with two wins in their first three games and some offensive momentum with King at the helm, they can cruise to eight wins. Easy.
Bottom line, I always trust Coach Holgorsen and an elite quarterback separately, and it's an instant bet when I can get both on the same team.
Stanford over 6.5 wins
I don't care who's on the roster. Stanford not getting to seven wins? Stanford being on the edge of missing a bowl game? Not going to happen. Every season since 2009 Stanford has won more than eight games. Six of those seasons they won double digit games. Stanford is winning seven games, period.
I admit, the beginning of the season is going to be a huge test. Stanford's first four games are Northwestern, at USC, at UCF, and Oregon. The schedule opens up like crazy after those games. They should start rolling.
Guaranteed wins: Oregon State, at least one of UCLA and Arizona
Home games: Northwestern, Oregon, Washington, UCLA, Arizona, Cal, Notre Dame
See a trend here? I like teams with their hard ones at home. Stanford gets lucky and catches Oregon, Washington, their rival Cal, and Notre Dame at home.
Don't think too hard, Stanford is getting to seven wins.
Texas over 9.5 wins
Texas is back, folks.
Texas starts the season with four straight home games, including one of my favorite matchups of the season when LSU goes to Austin to take on the 'Horns. After that, they go to Morgantown to beat up a depleted West Virginia team making them 5-0 or 4-1, and then they get the Red River Rivalry against Oklahoma just as they're getting into the swing of things mid-season. It's possible they are 6-0 or 5-1, and just need to finish the season strong to get to ten wins.
To be honest, when looking at the schedule, betting this Texas over is not going to be a crowd favorite, but this is a pick from deep within my gut. I can feel it in places I won't describe. It just feels like Texas tops their nine regular season wins and Sugar Bowl win from last season.
Ok. Cool
Hook Em! 🤘🏻
USC over 7 wins
The Pac-12 stinks.
Oh, you want more analysis? Okay. JT Daniels has a year under his belt. USC always has the best athletes in the conference. So, similar to my Arizona State pick, I trust the leadership at coach (leadership, not his offensive game plan) and QB, and I trust the athletes to ball out against a few teams in the conference with high school level talent.
Guaranteed wins: Fresno State, one of Cal or UCLA
Home games: Fresno State, Stanford, Utah, Arizona, Oregon, UCLA
Another team with their rivalry game at home, and some of their toughest games at home. If USC can beat two of Stanford, Utah, and Oregon at home, they're easily on the road to eight wins. If they win one of those three, they still have some easy home games to get them close to seven wins and just have to pull out a few on the road.
If USC gets upset by BYU, and then only wins one of those three tough home games, we might be in trouble. However, it is likely they beat BYU on the road, beat Cal and UCLA on top of Fresno State, and at least a few of the tough home games. Finding seven wins won't need a miracle, just some solid play.
Seven wins just feels low for a team that has 5/1 odds to win the Pac-12 South, and a team that is full of the best athletes in the conference.
Washington State under 8 wins
Minshew Magic is over. Wazzu was supposed to suck last season, but they got a once in a decade lightning bolt at QB out of nowhere. Back to reality this season.
Mike Leach may be the most interesting man in sports, but he doesn't necessarily have the best track record in terms of wins and losses. Leach has only won nine or more games in seven of his eighteen seasons as a head coach. He has a career .616 winning percentage, and nine wins requires winning 75% of your team's games. I know that stat isn't necessarily useful on a single season's sample size, but it adds to all of the bad vibes in Pullman for me this season.
Furthermore, Wazzu is never going to be filled with talent like USC, Arizona State, Washington, and Oregon.
This pick directly correlates with my Houston, Stanford, and Arizona State over picks. Houston, Stanford, and Arizona State will beat Wazzu, helping all four of these picks. Wazzu won't be able to hold back Houston's offense, or control Stanford or Arizona State on either side of the ball.
We will know if this pick is a winner by Wazzu's eighth game of the season when they lose to Oregon.
Wazzu is my second favorite team in the nation as a fan, behind my beloved Oregon State Beavers, but I am also a realist. Sorry, Cougs.
East Carolina over 4.5 wins
This is just the annual "Stanford Steve and The Bear Agree on a Pick" pick.
Book it.
Notre Dame under 9 wins
On top of all of the metrics suggesting that Notre Dame overachieved last season, this pick correlates with my USC and Stanford over picks.
Notre Dame has to play Louisville, Georgia, Michigan, Duke, and Stanford on the road. That is ROUGH. I could see them going winless on the road. More likely, they are 1-4 on the road. 2-3 at best, but unlikely in my opinion.
After that, Notre Dame only has seven home games remaining, so if they go undefeated against New Mexico, Virginia, Bowling Green, USC, Virginia Tech, Navy, and Boston College they only push, at best.
I honestly, not even exaggerating, don't see a single scenario where Notre Dame gets to eight wins, or nine wins to PUSH. It is damn near impossible that Notre Dame goes OVER nine wins.
Lock of the decade, here.
---
Tweet at me @TheBench___ (TheBench___ – yes, three underscores) and tell me where I am wrong, or what picks you agree with!
Happy Betting!