Let me preface this with a shameless plug to my blog explaining my relationship with Strideline Socks HERE. You can buy some socks with my special link HERE!
---
Welcome back, folks!
Last week was great. We got a little taste of college football, but now it's OFFICIALLY here.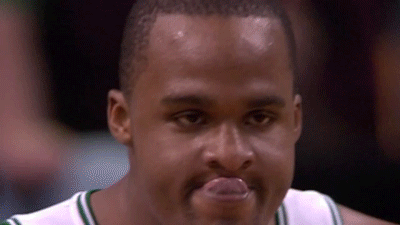 I started the season off well, going 3-0 last week, and I felt very confident in two of my three picks. This week, I have similar feelings. There are some lines and totals that I absolutely love.
Lets get into it!
Boise State @ Florida State over 52
First of all, Florida State's offense cannot be any worse than they were last season. They just announced James Blackman as the starting quarterback, beating out Wisconsin transfer QB Alex Hornibrook. I'm surprised it took this long to announce. Hornibrook is a classic Wisconsin game manager, not a high ceiling FSU guy like Blackman can be. Florida State will be competent on offense, at least.
ESPN FPI is giving FSU a 71.5% chance to win, but the spread is only -5, where that percentage usually suggests a nine or ten point spread. That confuses me so much that is makes me think Boise State is going to march down to Florida and win the game on the field. To do so, they have to score 28+ points, in my opinion.
Florida State won't be held below 24 points at home, they have too much talent lining up against a group of five type defense, even if it is Boise State.
Last season, FSU only held teams under 20 points twice, and it was Northern Illinois and Wake Forest. Samford came to Tallahassee and scored 26. Boise State will be fine.
Look, 52 is an easy over to hit, and I think it does. Boise State wins 34-28, over hits.
Wake Forest -3.5 (vs Utah State)
ESPN FPI gives Wake a 75.5% chance of winning (!!!). The spread on that type of number is almost always in the double digits, and we are only giving 3.5, here. My projected spread is -6, so two different metrics suggest Wake is the play here.
On top of the numbers, Utah State lost almost their entire offensive line from last season, and a large chunk of their skill position players. Traveling all the way to the east coast is never ideal, so all signs point to Wake and their high flying offense.
This one is pretty simple. I'm picking it because the numbers stood out so much, and then with further research I noticed that the travel for Utah State stunk, they lost players, and Wake only gained experience and reps with their coach this offseason.
Wake covers easy.
Duke +34.5 (vs Alabama – Neutral Site in Atlanta)
This one is disgusting. I'm sorry. Sometimes you have to hate yourself to win.
Here's how this is going to go: Alabama starts off hot in the first half. They take a 28-3 lead at some point. Duke scores again somehow. Alabama scores another quick one to get into the 30s. After that, Saban takes out all of the starters and puts it in cruise control for a quarter and a half. Duke hangs in there and covers. It's going to be painful to watch, but it is going to work.
Nick Saban and Duke head coach David Cutcliffe have a good relationship. They're old buddies, and you know how much of a sportsmanship weirdo Nick Saban is. He will not run the score up, giving Duke a great chance to cover in the second half.
If my analysis makes you say "Why not just bet Alabama first half, then?", here's this: Vegas knows. You're not finding an edge on them in the first half this season after they crushed Vegas in the first half last season. The value is gone, now.
No analysis with numbers here. Nothing can make people bet against Bama, which is why I am betting against Bama.
Duke vs Alabama first quarter over 13.5
Coming back strong here with a really fun pick. You don't think Tua and the Bama offense score two TDs in the first quarter? You're crazy. They're coming out hot.
Even if they don't, the injuries are adding up fast for the Alabama defense with the loss of starting linebacker and signal caller Dylan Moses. That adds on to the other starters they've lost recently. I think Duke can easily score a first quarter touchdown against a rusty and banged up Alabama team.
There are a thousand scenarios where two touchdowns are scored in the first quarter. I trust Tua more than I've ever trusted another college QB to score quickly.
Alabama scored two touchdowns or more in the first quarter in nine of twelve regular season games last season, and in one that they didn't the other team scored a TD and more than 13.5 points were scored in the quarter. In one of the other three games where they didn't, the first quarter ended 13-10 against Missouri.
This is a lock. There will be two touchdowns scored in the first four drives, let alone the entire first quarter.
Florida Atlantic @ Ohio State over 63
Ohio State is going to blow them out, but there are a few distinctions about this game persuading me to pick the over.
Ohio State's new head coach Ryan Day, an offensive coach by trade, will be trying to prove himself and come out strong week one. Put some points on the board. On top of that, he will have new transfer QB Justin Fields to work with.
If you didn't know, Fields is the former #1 overall recruit coming out of high school. He went to Georgia, and didn't see any playing time behind their QB Jake Fromm. An amazing opportunity to start for an elite program in Ohio State fell in his lap, so he took it. The kid is going to be motivated to put on a show.
On the other side, Lane Kiffin. Lane Kiffin is my favorite coach to bet overs on. He's the man. At FAU Lane Kiffin has always had really fun offenses and terrible defenses, even against his smaller conference opponents. Ohio State is going to score, obviously, but FAU will likely score into the 20s with some tricky play calling and good scheming.
I absolutely love this over, because it is possible that Ohio State scores 63 on their own, and you've got a good offense on the other side, too.
Houston @ Oklahoma under 80.5
People are really excited for the arrival of Jalen Hurts at Oklahoma to take over at QB. But here's the thing: he's not even comparable to the last two Heisman winning quarterback the last two seasons in Baker Mayfield and Kyler Murray. Hurts can be really good, but he isn't going to play at the pace or with the downfield ability as his predecessors. Hurts will have a lot more designed QB power runs, and short passes to tight ends and running backs, like he did at Bama.
The fact that Hurts will run more than the others, and Oklahoma will rely on their stable of running backs to support the new QB in a new system, means the clock will be moving a lot more than it has the last two seasons for Oklahoma. This total in the 80s looks like an Oklahoma/Texas Tech type game from recent years, but in my opinion this is very different.
To add to the differences, Houston is coming to town with their own Heisman hopeful QB D'Eriq King. Two great QBs and offenses? Over, right? Nope. Same thing with Houston. They have to run the ball to be successful with King at QB. They'll want to run the ball to keep it away from Oklahoma. D'Eriq King is a crazy athlete, runs the ball a ton, and is one of their best goal line options. More running for Houston, like Oklahoma, means the clock will be moving.
I think Vegas knows people will just blindly bet Oklahoma overs. We aren't squares! Under will hit here.
---
Edited at end of week: I finished this week 3-3 and am now 6-3 on the season.